Thought I'd share some photos of my workspace. As new skills and techniques are aquired, more tools are acquired. These are just a few of them I use to make jewelry!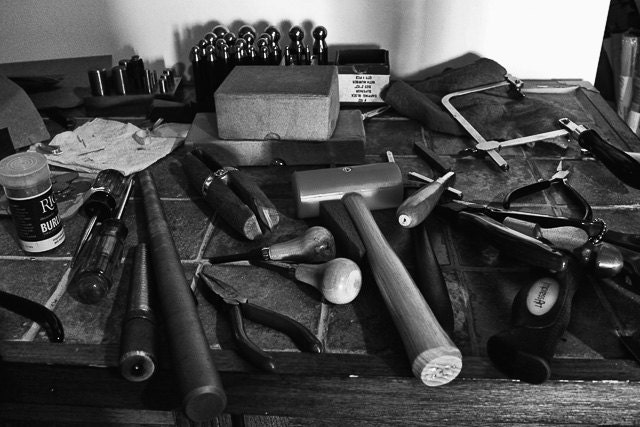 This is a photo of part of my work bench and some of the tools that I use.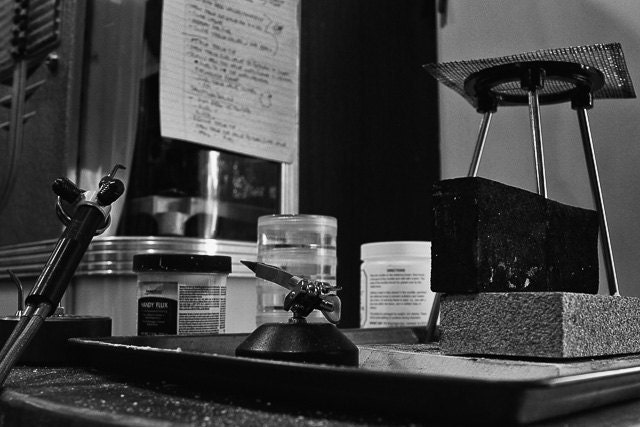 This is my soldering station. I'm currently using a Smith Little torch (far left) with oxygen/propane.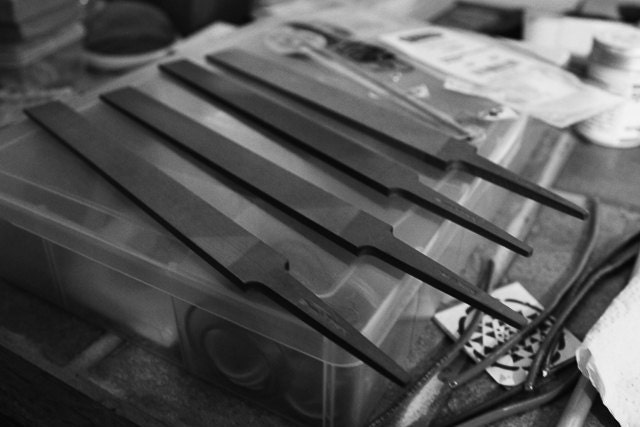 A selection of larger files that I use to smooth the edges of the silver. I also have a set of mini files for fight spaces. 
Not shown is a rolling mill or my pickling area.
 Hope you enjoyed the tour!